Knife Sharpening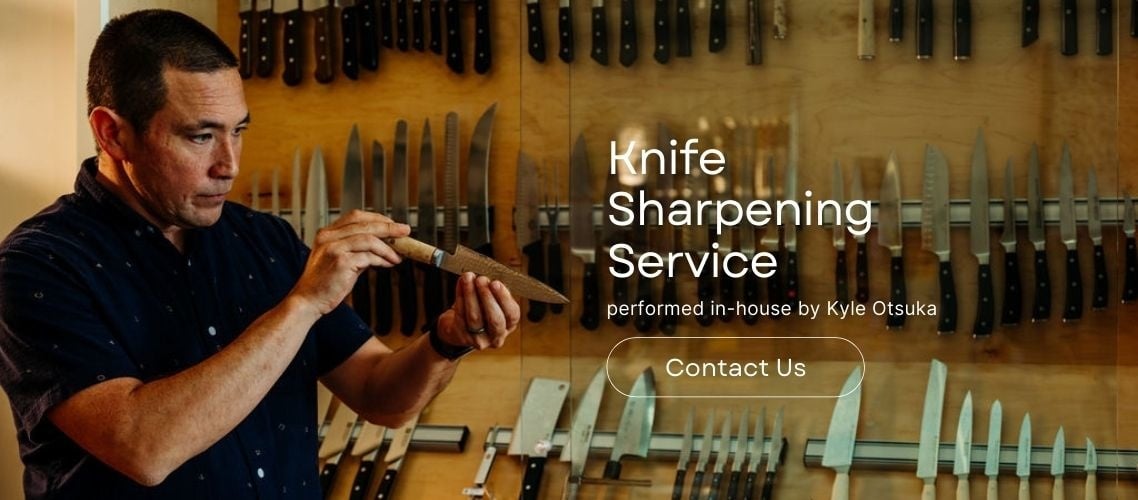 Zest Kitchen Shop is pleased to offer an on-site knife sharpening service for all straight-edged and serrated kitchen knives and scissors. We sharpen knives with waterstones using grits suitable for your specific knife, honing with a steel and finishing with a final polish using a leather wheel. 
Your knives will be sharpened and ready for pick-up within 2 business days. No appointment is required!
Are you travelling from Belleville, Trenton, Napanee or further afield? Contact us to see if we can accommodate a quicker turnaround time!
To bring your knives, wrap them in a tea towel or rolled up in newspaper and secure the bundle with an elastic band.
Please note that we do not sharpen garden tools, workshop blades or hairdressing scissors.
Sharpening Menu
Blades Under 5"
$6.00 ea
Blades 5" to 7"
$8.00 ea
Blades Over 7"
$10.00 ea
Kitchen Scissors
$12.00 ea
Special Services
Tip Repair
$10.00 ea
Chipped Edges/Re-profiling
from $10.00